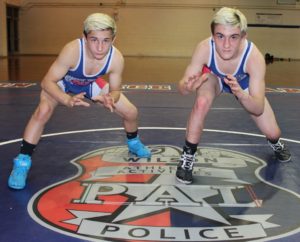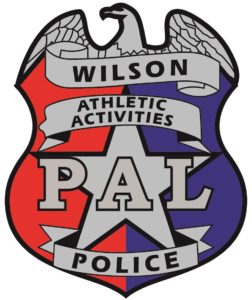 Wilson PD PAL proudly offers a premier , multiple season amateur wrestling club. As with all of our activities, our primary focus is youth outreach and positive interaction with our area youth. Our Wrestling program includes both boys and girls ages 8-18 years old and representation from area elementary, middle, and high schools. Our program includes a coaching staff made up of Wilson Police Department Officers, area high school wrestling coaches and U.S.A. Wrestling experienced coaches. Our P.A.L. Wrestling Club gives us an opportunity to both positively interact with youth from 4th thru 12th    grade, while teaching the fundamentals and competitiveness in wrestling.
The Wilson PD PAL Wrestling Club will run from the 1st week of November with practices being held every Tuesday and Thursday evenings from 6pm to 7:30pm at Vick Elementary Gym until the last week of May. In addition to strengthening a youth's character, we are committed to preparing our team members to be legitimate championship contenders both at the high school and in Olympic style wrestling leagues. We will instruct in folkstyle, freestyle and Greco-Roman wrestling techniques. Folkstyle season runs from November through February. The Olympics styles season, freestyle and Greco-Roman, starts in March and runs until June.
Here at Wilson Police Department P.A.L., we have already reached out to and will also be in competition with, other law enforcement agencies sponsoring year round P.A.L. wrestling teams. As with all Wilson Police Department P.A.L. activities, our wrestling club will be offered at "No Charge" to our youth participants.
Contact Person:  djohnson@wilsonnc.org & csmith@wilsonnc.org