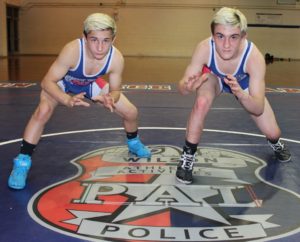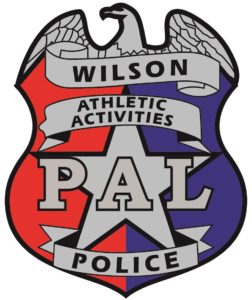 **Our Wrestling program is currently in it's Off Season.  We will resume later in the fall, TBA.
Wilson Police Department P.A.L. proudly offers a premier year-round amateur wrestling club / team. As with all of our activities, our primary focus is youth outreach and positive interaction with our area youth. Our Wrestling program includes both boys and girls ages 9-18 years old and representation from area elementary, middle, and high schools. Our program includes a coaching staff made up of Wilson Police Department Officers, area high school wrestling coaches and U.S.A. open tournament   experienced coaches. Our P.A.L. Wrestling program gives us an opportunity to both positively interact with, while also coaching, youth from 4th thru 12th    grade.
Annually, our wrestling program will run from the 3rd weekend of March (always starting off with a wrestling camp) with practices being held every Monday, Tuesday, and Wednesday evenings until the last week of July (annually). Besides strengthening a youth's character, we are committed to preparing our team members to be legitimate championship contenders both at the high school and in open tournament wrestling leagues. We will instruct in both amateur freestyle and Greco Roman wrestling techniques.
Here at Wilson Police Department P.A.L., we have already reached out to and will also be in competition with, other law enforcement agencies sponsoring year round P.A.L. wrestling teams. As with all Wilson Police Department P.A.L. activities, our wrestling team / club program will be offered at "No Charge" to our youth participants.
Contact Person:  djohnson@wilsonnc.org & csmith@wilsonnc.org
Please check our calendar for times and location of practices.